Skate Canada Membership Insurance Fee
$58.75
Skate Canada is the national governing body for skating. As a Skate Canada sanctioned club, LSC must register all skaters with Skate Canada.
Membership is mandatory (annually from September 01 to August 31) and includes insurance/liability coverage and other benefits, such as allowing skaters to participate in competitions and tests. This fee goes directly to Skate Canada.

Lucan Skating Club Fundraising Bond
$75/$100
Fundraising is critical to the ongoing success of this club. Without fundraising the club could not operate effectively while keeping program costs reasonable for all levels of skating.
Visit the Fundraising and Trivia Night tab to see the initiatives available to earn your Fundraising Bond back.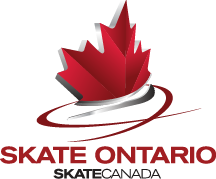 Skate Ontario Promotional Booklet
$40
This is an Ontario wide raffle which helps clubs raise funds to operate. You will be given a booklet of tickets to sell (you keep the proceeds from selling tickets). Only 1 promo booklet is required per family.
Over half of the proceeds of ticket sales goes directly to your club. The remainder supports Ontario skaters with bursaries, seminars, and special programming.