LSC Presents: A Night At The Movies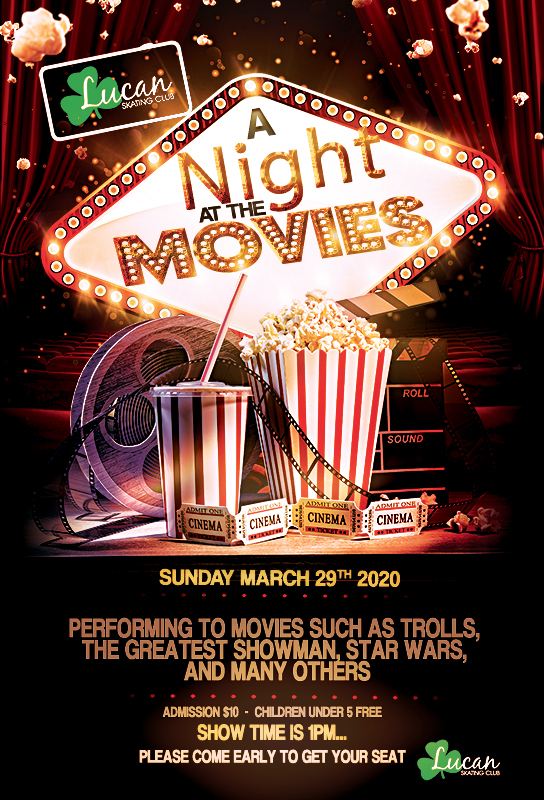 Our Annual Showcase is on Sunday, April 2, 2023 - Showtime is at 1pm
For the first time since 2019 we are able to have our year-end skater Showcase! All current skaters are able to participate and we encourage you to invite all of your family and friends to the show as we celebrate your skaters' progress!
Photo Day for the Showcase is on Sunday, March 19 starting at 10 am in the Lions Active Living Centre at the arena (the old library). Our photographer will take group and individual photos of your skater in their Showcase costume. Photos may be purchased at the Showcase.
Senior skaters have the option of having their individual photos taking in their test/competition outfit.
Lots of help is needed to make our Showcase a success!
If you have a talent to offer (IE sewing/crafting of costumes), or can help on Showcase day with set-up or take-down of props/lights/decorations, attending the skaters in the dressing rooms during the show, help at the admissions table, etc. please email us at lucanskatingclub@gmail.com attn: Carrie.
A sign up sheet will also be available on the CanSkate name tag table
Bottom Content Title
This is an additional section to be able to add content