Top Content Title
This is an additional section to be able to add content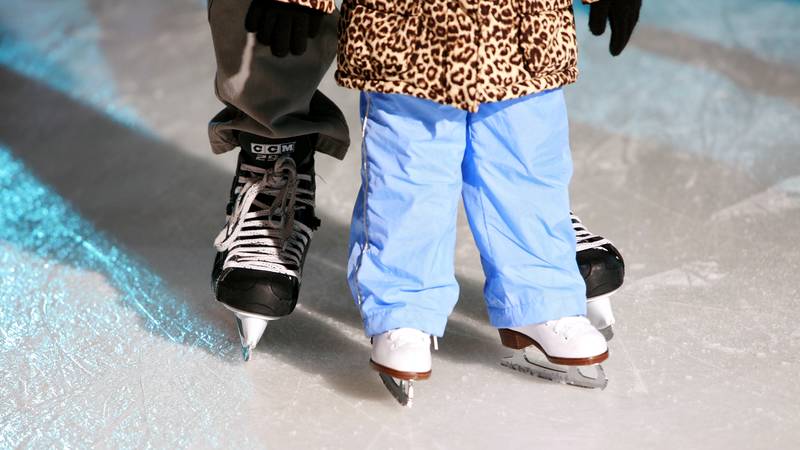 Adult & Tot
An introductory Learn to Skate Program that allows an adult family member to give hands-on assistance to their young skater on the ice in a small group setting delivered by our professional coaches and trained Program Assistants.
Learn basic skating skills and fundamental movements (like standing up on their own, getting down, and basic forward skating skills) for hockey, figure skating, ringette, and recreation in a fun and safe environment. This follows the CanSkate Fundamental Areas of balance, agility, and control. Coaching aids and verbal cues will be used to guide adults and skaters through circuits and stations that allow for all skills to be performed and practiced.
Adults must be 18 years of age and a member of the skater's household (or social circle where Public Health guidelines allow). Adults must have sufficient skating skills to skate on their own and be able to support their skater on the ice as needed.
Both participants must be registered with Skate Canada (for safety, insurance, and liability purposes; fee is included in program registration). Therefore, the adult registered is the only adult allowed to accompany the skater on the ice for all classes (no switching from week to week).
Your child will be able to enter the ice unassisted only when the Coach has assessed and passed your child on the necessary skills needed to ensure the safety of your child on the ice.
What do you need to participate?
Both adult and young skater need to wear a CSA-approved hockey helmet, skates, long pants, mittens, and a warm sweater or jacket.
The adult's helmet not only improves safety on the ice, it also sets a good example for all the children in the lesson.
All sessions are held at the Lucan Community Centre Arena
** next session TBD **
*Available until session capacity is reached - first come, first served basis*
Bottom Content Title
This is an additional section to be able to add content