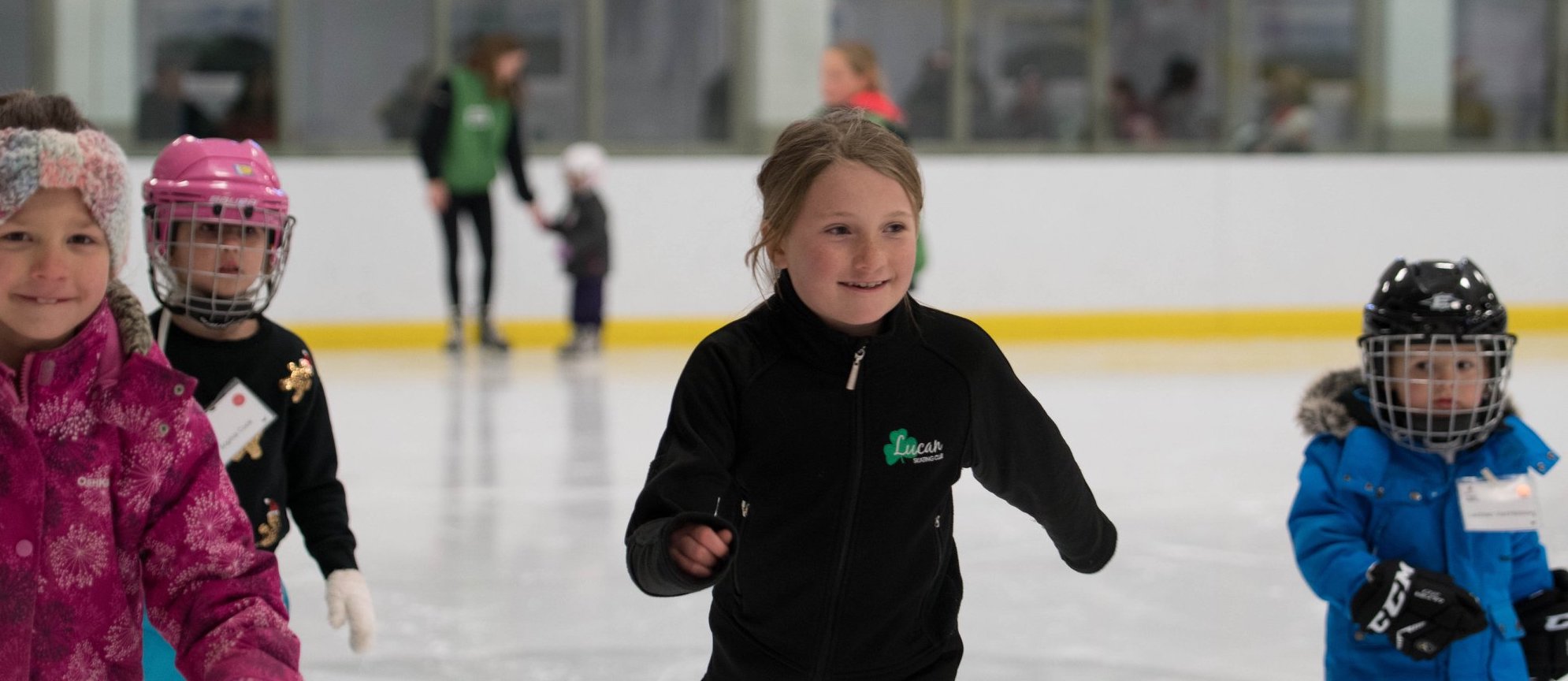 LSC Presents: A Night At The Movies
Our Annual Showcase is on Sunday, April 2, 2023 - Showtime is at 1pm
For the first time since 2019 we are able to have our year-end skater Showcase! All current skaters are able to participate and we encourage you to invite all of your family and friends to the show as we celebrate your skaters' progress!
Dressing room assignment will be posted at the admissions table. During the show, your skater will stay in the dressing room for the whole half of the performance in which they skate. This is to alleviate traffic congestion in and out of the arena seating area and lobby during the performance. Our dressing room attendants will supervise your skater. Skaters are to be dropped off at and picked up from the dressing room as indicated below:
| | | | | |
| --- | --- | --- | --- | --- |
| Show Time | First Half Skaters | | Second Half Skaters | |
| | Arrival Time | Pick-up Time | Arrival Time | Pick-up Time |
| Sunday 1pm | 12:30pm | Intermission | Intermission | End of Show |
Lots of help is needed to make our Showcase a success!
If you have can help on Showcase day with set-up or take-down of props/lights/decorations, attending the skaters in the dressing rooms during the show, help at the admissions table, etc. please email us at lucanskatingclub@gmail.com attn: Carrie.
A sign up sheet will also be available on the CanSkate name tag table
---
COVID-19: What to Expect
Please see the COVID-19-Policies under the LSC Policies tab for all relevant information and documents. These protocols are Lucan Skating Club's policies and are intended to enable the safe return to sport during the COVID-19 pandemic.
Every member will need to read and adhere to these protocols at all times while engaging in programming/activities at Lucan Skating Club
All members must read and sign Skate Ontario's Acknowledgement and Assumption of Risk Regarding COVID-19 Form prior to taking part in skating sessions
*Note: programming is subject to change and is under the guidance of public health, municipal/provincial government, and Skate Ontario*