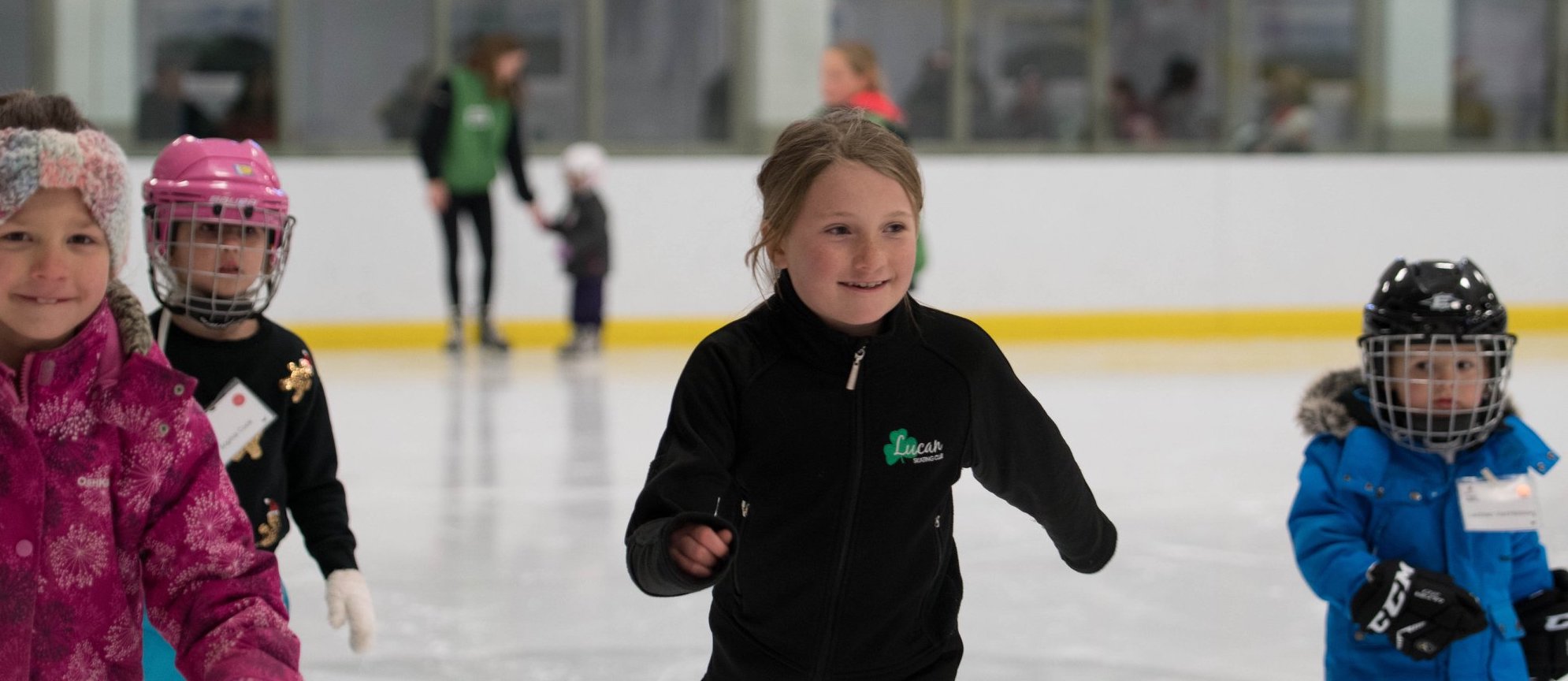 Online Registration For Sept-Dec session (CanSkate and STARSkate levels) now open!
Our skating season will start on Monday, September 20 and/or Wednesday, September 22 at the following times:
*Note a new, earlier time for CanSkate this year!*
Senior STARSkate: 4:15 - 5:30pm
CanSkate: 5:40 – 6:20pm
Jr/Intermediate STARSkate: 6:30 – 7:20pm
Please note that due to COVID-19 Step 3 capacity restrictions and distancing protocols, there is limited registration for all sessions, and CanSkate 1-3 will only have the 1 night/week registration option available per skater (either Monday OR Wednesday, not both).
A waiting list is available and the two nights/week option will be opened if session capacity is not reached before the program start date.
It is mandatory that all CanSkaters Stage 5 and lower must wear a CSA-certified hockey helmet while on the ice for your skaters' safety and protection. We recommend that CanSkaters should be no younger than 3 years of age by program start date.
Just like last year, we will open registration for the Winter (Jan-March) session closer to that time.
Log in and click here to register!
---
COVID-19: What to Expect
Please see the COVID-19-Policies under the LSC Policies tab for all relevant information and documents. These protocols are Lucan Skating Club's policies and are intended to enable the safe return to sport during the COVID-19 pandemic.
Every member will need to read and adhere to these protocols at all times while engaging in programming/activities at Lucan Skating Club
All members must read and sign Skate Ontario's Acknowledgement and Assumption of Risk Regarding COVID-19 Form prior to taking part in skating sessions
*Note: programming is subject to change and is under the guidance of public health, municipal/provincial government, and Skate Ontario*
---
Lucan Skating Club club apparel is now available to order!
Our club apparel is sourced from Dunny's Source for Sports in St. Mary's. It consists of Hoodies, T-shirts, Toques, and more available in Adult and Youth sizes. Right-click the order form image below to download.
Orders are due October 1st and should be submitted in person or via e-mail to Coach Matthew at: matthewryansmith733@gmail.com
Click HERE to go to the order form page
---
Call for Volunteers to sit on our 2021-2022 Board of Directors!
We have the following Board positions open for community members who are willing to share their time and talents to help our skaters achieve their goals:
- Program Assistant/Volunteer Coordinator
- Coaches' Representative
---